The Habit of Excellence
Blog / Produced by The High Calling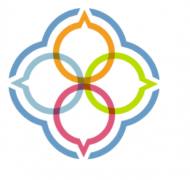 I watched a middle-age lady kneel on the floor in front of a long velvet skirt, her mouth bristling with pins. She was impeccably dressed in a blue St. John's knit suit, a large gold rhinestone broach on her shoulder, a velvet headband in her thinning gold brown hair. She pinned the fabric of the hem and conversed with the owner of the black velvet skirt.
Anxious question: "If we take a tuck here, will the skirt fall the way it should?"
Calm answer: "It vill work because zis fabric is cut on de bias."
As the conversation went on, the skillful hands kept working and the calm, heavily accented voice continued to offer reassurance. Par, a refugee from Iran, plies her trade in America with her black leather notebook and exquisite scissors in hand. She once designed clothing and is now known for her skill at alterations.
I've watched my friend Chris pore over his drawing board concentrating on the page he is designing for a magazine. His hands are encased in specially designed splints that allow him to manipulate his drawing materials and the computer. He puts the splints on with his teeth. A diving accident thirty years ago put him in a wheelchair with no feeling from the waist down. He is known for his careful graphic design and illustrations as well as his eccentric sense of humor that comes out in the wacky cartoons he draws. He has illustrated children's books and is an accomplished sculptor. He is one of my personal heroes.
I have another friend known for her balanced and fair reporting of the news. She takes her work seriously, always concentrating on presenting both sides of a story. She has earned many awards and the respect of her peers for her commitment to excellence in her field. She is quite famous and greatly admired. She is also one of the most unpretentious people I know.
The lady at the espresso bar looks tired this morning. As I stir up my brew, she comes from behind the counter for a break.
"How was your New Year celebration?" I ask.
"Great," she says, "the kids were with their father and I had time to really talk to God."
I stared.
"You know," she said casually, "I meditated and really worshipped him. It was a great way to start the New Year." Then she went back to the espresso bar. "May I help you?" she asked the next person with a big smile.
From the outside, these four lives look very different, but they have a common thread. They take pride in their work and they do it well. That is the foundation of excellence; to use the talents and tools we have available to us to improve the world. It doesn't matter if we are hemming a skirt, drawing a picture, reporting on the world news, or serving coffee, to do it with integrity and faithfulness is to glorify God.
And whatever you do, whether in word or deed, do it all in the name of the Lord Jesus, giving thanks to God the Father through him. (Col. 3:17)