Help Pulse Start a Religion Section
Blog / Produced by The High Calling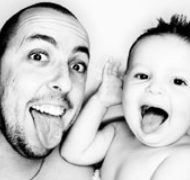 "Pulse is the best news reader app ever," says The Next Web.
"Pulse News - the new king of Apps," says Fortune Magazine.
And it's true. Pulse is a thing of beauty, the first news reader that is so good I don't miss my newspaper anymore. If you've not used the application before, here's a quick primer. The app works on iPhone and Android, and makes it easy for readers to organize news and blogs as sections in their personalized "pulse newspaper." Browsing the Pulse catalog will suggest content for sections like "Art & Design," "Business," "Entertainment," "Fashion & Beauty," "News & Analysis," "Politics," "Science," "Sports," "Technology," and others.
But they don't have a religion section. Thankfully, Karen Nga is a Pulse employee who is open to the suggestion. She has expressed interest in this idea and is looking for feedback from more people.
How can you help? Easy. Visit the Pulse News Reader idea "Add a religion section, please," login with Facebook or Twitter, and like the idea! (Be sure to check out our suggestions for feeds and religious sites they might include. And special kudos to High Calling Community member Bob Robinson of Vanguard Church, who managed to post his list of recommendations faster than I did!)
If you want to do even more, tell your personal networks to come vote for the idea using Facebook, Twitter, or your personal blog.
Please take a few seconds to help us get the word out about this needed change in the Pulse News Reader!
Feature Image by Jon Ovington. Used with permission. Sourced via Flickr. Post featured by Senior Editor Marcus Goodyear.