Her Work Helped People See God
Blog / Produced by The High Calling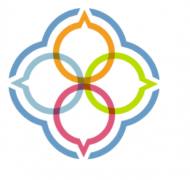 See, I have called by name Bezalel . . .
and I have appointed with him Oholiab . . .
Exodus 31:2, 6
Bezalel and Oholiab? Who are they? Well, they are characters in the Bible. But most of us have never heard of them. We can't even pronounce their names. Moses, David, and Solomon are familiar. We know Jesus, Peter, and Paul. But Bezalel and Oholiab? No one knows. And who cares? Yet there they are, mentioned eleven times, tucked away at the end of the Book of Exodus.
I must confess. After graduate work in biblical studies and twenty-five years in ministry, I couldn't have told you who they were either. Until recently. A family came to me to plan the funeral service for their sister, Dorothy. She was an artist, a lover of beauty, who taught children's art. As we planned the funeral, the family requested that we read
Exodus 31:1-11
as part of the memorial service. When I turned to the passage, I understood why:
The Lord spoke to Moses: See, I have called by name Bezalel . . . filled him with the divine spirit, with ability, intelligence, and knowledge in every kind of craft, to devise artistic designs, to work in gold, silver and bronze . . . I have appointed with him Oholiab . . . that they may make all that I have commanded you: the tent of meeting, and the ark of the covenant, and the mercy seat that is on it, and all the furnishings of the tent, the table and its utensils, and the pure lampstand, the altar of incense, and the altar of burnt offering . . .

Exodus 31:1-9
Bezalel and Oholiab were skilled artisans who excelled in the craftsmanship required to design and build Israel's tabernacle, or "tent of meeting." A sanctuary for worship, the tabernacle was to be the place of God's presence in the midst of Israel. People were invited to see God there, to experience God's holiness and glory. The tabernacle, built with the finest materials, was to reflect the beauty of God's character. No effort or resource was to be spared. As Walter Brueggemann notes, the tabernacle was to be built "with great care, costly investment, and scrupulous attention to detail" (
Theology of the Old Testament
). The work was given to the finest of artisans—Bezalel and Oholiab—and they completed it.
That's why Dorothy's family requested this reading from Exodus for her memorial service. Like Bezalel and Oholiab, Dorothy's work helped people see the beauty and presence of God in the world. She worked with great care and attention to detail. She was devoted to excellence in her art.
The Exodus story says that God "called" Bezalel and Oholiab and "filled" them with the gifts needed to make all that God "commanded." The 12th century Christian writer
Hildegard of Bingen
once said that we humans, gifted with talents from God, are "called to co-create" with God in the world. Our work is to join God in creating beauty, hope, justice, peace, and well-being for others.
Who were Bezalel and Oholiab? Obscure people whose names we have long forgotten. But Israel remembered them. They were ordinary people like you and me, through whom God did extraordinary things. Like them, whatever the nature of our daily work, we are called and gifted to do work that reflects the glory of God. That's why we often speak of "the high calling of our daily work."
"Calling" because God calls us. We should be accountable to God. "High" because God calls us to works of beauty and excellence. We should reflect the very character of God.