Holy Ground
Blog / Produced by The High Calling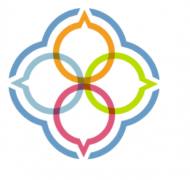 Many years ago, my wife and I hired a carpenter to build an addition on our two-bedroom house. One hot afternoon, Bill was on the roof laying new shingles. His hammer echoed throughout the neighborhood. I climbed up on the ladder and offered Bill a cold drink and he smiled at me. When I returned, the two of us sat on the roof and drank eagerly from our cans of cold Pepsi. I asked him if he liked his work. He waved his arm as if considering the entire neighborhood and smiled again. He said, "It keeps us going."
Fred Rogers, better known as television's Mister Rogers, said to me once that the space between himself and the children in the television audience is holy ground. The space between a teacher and his students is holy ground. What passes from one human being to another in the pursuit of giving over what one person has to the other determines the worth of what is given.
A teacher wants children to learn how to read and write. Mr. Rogers wanted children to be kind and gentle and good. My carpenter wanted my wife and me to have a larger house for our three children. The butcher wants to provide safe food for his customers. The senator wants to provide justice for his neighbors. Labor that has, in the end, greed, money, selfishness as the payoff, is labor with no value. A community that honors what one person hands to another will honor the labor.
I am sorry not to know who made the bread in the bread drawer. I am sorry not to have met the people who built my car. I wish I could shake the hand of the person who made my shoes. Because we separate labor from being an exchange from one person to the next, we have confused what it means to do valuable work. The value does not come from the money earned, but from a service or thing given to the other person.
I like going to the farmer's market in the summer. I like to see a man dig his hands into a basket of potatoes, weigh them, place them in a brown bag, and hand them to me as I give him my money. "They're beautiful," I say. The farmer smiles, "It keeps us going."
Holy ground is the labor that passes from dream to field to market.

Most of the material on The High Calling is available for reuse under a Creative Commons 3.0 license. Unfortunately, work by Chris DeVinck is not available for reuse. If you are interested in reprinting work by Chris DeVinck, please contact him directly.