Holy Routines and Grassroots Movements
Daily Reflection / Produced by The High Calling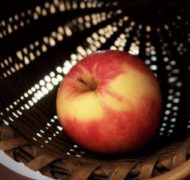 Do not despise these small beginnings, for the Lord rejoices to see the work begin …
Zechariah 4:10
In a way, our routines expose who we really are, instead of the version of ourselves that we have tricked out in our minds. We think we value community, but when we get to the end of a month, we realize we haven't made much time for it. We think we value connection or family or friendship, but we're too busy for meals together. We think we value our relationship with God, but our routine is governed by our iPhone. We say we value Scripture, but we can't remember the last time we opened our Bibles. So much of this is connected to our frenetic pace of life, perhaps. What chance does a holy routine have in the face of a full schedule dependent on multi-tasking?
When my children were very tiny, I depended heavily on our family's daily routine to keep everyone happy, rested, and fed. We followed a loose form to our days that supported the needs of our children, providing them with structure and security. Yet I found that having a routine helped me as much as it did my children. Routine helped me to enjoy mothering, in fact. A routine helped me to move through my day with intention.
At the base line, a routine makes sure we get done what needs to get done for self, for work, for family, and for community. But an intentional routine also helps me find room for those things that are truly life-giving to us; things like prayer and meditation, reading novels and poetry, being outside in the wilderness, observing Sabbath, reaching out to our friends and neighbours, helping others, advocating for others, being present in grassroots justice efforts, and so on.
I've always been a believer in the grassroots movements—what can I say? I'm a western Canadian. Small acts of justice and faithfulness, love and intention, all move us further towards wholeness as a church or a community—why would my own small life be any different? It's not.
And so it is for each of us: these small acts of discipline and wisdom, of treating time as a sacred offering before God, each move even our lives toward God's vision of wholeness. When we engage our lives from a place of wholeness, we are not led toward just doing MORE things, we are led toward doing the RIGHT things in work and in life.
QUESTION FOR FURTHER REFLECTION: Consider your own daily routines. Do they reflect your true values?
PRAYER: Holy Spirit, we thank you for the gift of your conviction. Thank you for opening our eyes. We say yes to your invitation to real and lasting change. Help us to glorify God in our daily habits, to reorient even our most humble routines around our true values and our true passions. Amen.
______________________________
Holy Routines
We have asked some members of our community to share their holy routines. At first glance, these routines may not seem holy at all. However, in this series, Holy Routines, our writers extend an invitation to you to walk beside them in the actions and interactions and spaces that often seem ordinary but also usher them into the presence of God. We hope that spending a few moments in the holy routines of a few friends will inspire you to see and meet God in daily moments you may be tempted to rush through, or where you feel tempted to overlook the presence of the Holy Spirit. Perhaps this series will give you permission to savor the sacred in the ordinary moments of your day.
Featured image by S. Etole. Used with Permission. Sourced via Flickr.