Hope Defined
Blog / Produced by The High Calling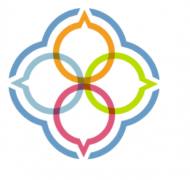 Just the way we use the word hope makes it difficult to define. "I hope it doesn't rain this weekend." "My life is founded on Christian hope." To get to the biblical understanding of hope, we practically must learn a new language—one with vocabulary and grammar defined by God's action in Jesus Christ.

In 1 Peter, we read, "Blessed be the God and Father of our Lord Jesus Christ who by his great mercy has given us a new birth into a living hope through the resurrection of Jesus Christ from the dead" (1 Pet. 1:3). Hope here is the radical result of God's raising Jesus from the dead—which defines everything to follow. Because of Easter, our future is no longer vague and uncertain. We have "an inheritance that is imperishable, undefiled, and unfading, kept in heaven for you" (v. 4). Our inheritance is "salvation ready to be revealed in the last time" (v. 5).

So profoundly reliable is our future that we move now in living hope defined by what God has done and will do. We understand our present in light of God's past and future. What God has begun, He will finish.

Hope, then, is not simply emotion, attitude, or a feeling. It is confidence that defines us. Peter says we "rejoice, even if now for a little while you have had to suffer various trials" (v. 6). Our lives are a passage, a sometimes painful testing; Peter compares the process to gold being refined by the assayer's fire. But our passages are shaped by the gift of faith, which Peter defines, remarkably, as God's power to protect us now as we await the salvation "ready to be revealed in the last time" (v.5).

"Living hope," then—to risk a definition—is to confidently maneuver the passage between the certainty of Easter and the certainty of the final Day of Jesus Christ. God gives us living hope to enter each day free of the burden of the day before. We are not enslaved to cause and effect. The past does not hold us. Our lives take shape in the reliability of God's promises.

Such confidence makes it possible to live resolutely. From verse 13 on, Peter writes mostly with imperatives: "prepare your minds for action . . . discipline yourselves . . . be holy, love one another deeply . . ." He gives practical instruction to live in hope. And evidence of that God-given hope continually shows up in lives transformed.

Christians don't define hope so much as live it—in our daily decisions, our routine obedience . . . our integrity. You've probably heard pundits define the public's mood of "despair"—its lack of hope. A Christian's daily practice of hope, particularly now, clearly contrasts with the general despair. Our hope is alive, and it has more than mere definition; it has a name: the risen Lord Jesus Christ.