Hope Now
Blog / Produced by The High Calling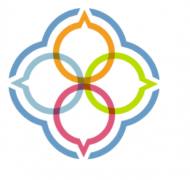 Hope "for the future should never be despised . . . it is health and vitality."
In this way, the young German pastor Dietrich Bonhoeffer expressed his faith in a letter to friends in 1943. In the same letter, he advocated for himself and his friends the challenge "of living every day as if it were our last, and yet living in faith and responsibility as though there were to be a great future." Such healthy optimism in the face of a thousand reasons for pessimism and despair was Bonhoeffer's personal discovery of the faithful grace of Jesus Christ. He cheered his friends by claiming the prophecy of Jeremiah because of that prophecy's fulfillment in Christ. "Houses and fields and vineyards shall again be bought in this land," proclaims Jeremiah (32:15) in paradoxical contrast to his prophecies of woe, just before the destruction of the holy city. It is a sign from God and a pledge of a fresh start and a great future, just when all seems black.
When we make this discovery for ourselves, hope enters our lives and our style of life.
What is this hope and how does the Bible describe it? The hope is our confidence that God is at work, that the story of our present experiences is incomplete, still unfolding toward the good fulfillment that God holds in his hand. "For in this hope we are saved . . . we wait for it with patience." (Romans 8:24, 25)
Our waiting is not passive but the rigorous aliveness of being Christ's servants. It is daily discipleship of full activity knowing that the stewardship of our discipleship is not lost, nor does it evaporate at the end of the day.
This is what hope means when we live here and now, in the present tense, from the hope that is grounded in the promise that God keeps his promises:
"I live each day as if it were my last and each day as if there were a great future."