How Can You Know God Better? Part 3
Daily Reflection / Produced by The High Calling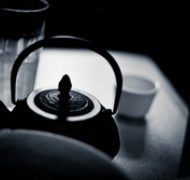 I keep asking that the God of our Lord Jesus Christ, the glorious Father, may give you the Spirit of wisdom and revelation, so that you may know him better.
Ephesians 1:17
As we read Paul's letter known as Ephesians today, we rightly read it as if it is God's word to us personally. The letter speaks to our deepest needs and widest dreams. It expands our minds and quickens our heart. Ephesians is, indeed, part of God's Word for us.
Yet, in reading Ephesians so personally, we can easily forget that this letter was once written to a community of people (or, as is likely, to multiple communities, including the church of Ephesus). Moreover, because we read this letter in English the translation, we may overlook the fact that the second person words in this letter, the "yous" and "yours," are plural. As will become abundantly clear later in Ephesians, Paul is not writing to individual Christians, but to communities.
Why is it important to remember this now? Because it affects our reading of Ephesians 1:17 and our sense of how we can know God better. If we read this verse simply as God's Word to us personally, we would fail to reflect upon the communal dimensions of Paul's prayer. He is asking God to give the Spirit of wisdom and revelation, not to separate individuals, but to communities.
Therefore, in the quest to know God better, we are not alone and should not think of ourselves in this way. God may, indeed, uncover some aspect of his truth to us personally. But when this happens, it is usually not just for us. It is for our brothers and sisters in Christ. It is truth to be shared.
This means that you and I will get to know God better through our participation in Christian community. Here, we will learn from the wisdom and revelation given to others. Here, we will help others know God better by sharing with them what he has shown us. Knowing God better isn't something we're supposed to do alone. Rather, we seek a deeper understanding of God as members of Christ's body, as brothers and sisters in God's family.
QUESTIONS FOR FURTHER REFLECTION: How have you come to know God better through the ministry of your sisters and brothers in Christ? In what contexts do you learn from others? In what contexts do you share with others what God has shown you?
PRAYER: Father of glory, thank you for not leaving me alone in this world. Thank you for adopting me into your family, so that I might know you and serve you in fellowship with my Christian siblings.
Help me, Lord, to be deeply connected to this family. Help me to be in places where I can learn from others and where I can share with them what you are teaching me. Reveal more of yourself to us as we seek together to know you. Amen.
ADVENT RESOURCES:
The season of Advent begins this coming Sunday. Here are some resources to help you grow in your relationship with God during Advent.
Introduction to Advent available on my blog.
Introduction to the Christian Year available on my blog.
My e-book, Discovering Advent: How to Experience the Power of Waiting on God at Christmastime, available from Amazon and Barnes & Noble.
Images sourced via Creative Commons.