How to Get from Here to There
Blog / Produced by The High Calling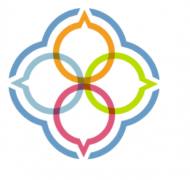 The night was dark and I was bone weary. I thought, "I can't do this." My husband was ill, and we were leaving the hospital for a 230-mile trip home. Our two children had been farmed out again as we had made the trip to MD Anderson Medical Center for more last-ditch treatment. I was too young and felt too old. I was tired, overwhelmed, sad, scared, poor, alone. I couldn't sleep, didn't eat, and my hair was falling out.

And I was preaching on Sunday and leading a small church.

The drive home that night would take more than three hours. I got in the car and began to cry. I began to pray, ranting and raving at God, then begging for help. What came into my mind was the AA motto, "one day at a time." That morphed into "one hour at a time," and then, "God, get me through the next five minutes. I can trust you with five minutes." Deep breath. "Okay, thank you." Another five minutes. "We did it." Another deep breath and five minutes more, I realized that 20 minutes had passed.
.
We crossed the state line, one hundred miles to go. I could relax and trust God for more than five minutes. I felt deep gratitude for His help and an overwhelming sense of my dependency on Him, my inadequacies and brokenness, and my inability to do it alone. I understood more clearly the value of going one baby step at a time, trusting God for the next step.

More than twelve years later, I think of that time of my life and am amazed that God continues to lead me the same way. He provides what I need for today, or for the next five minutes. When I begin to feel overwhelmed, I remember that all I have to do is take one step. Then another. Then another.

I recently drove my son to college from Texas to California, 3,998.5 miles round trip. I admit that I tried to talk him into flying . . . but he convinced me that our trip would be a grand adventure. Which it was. But as we got in the car and faced those miles, I realized again that we only have to take one at a time. Pretty soon we saw the Hill Country, then El Paso, the Arizona desert, Hoover Dam, Las Vegas lights, and finally beautiful Northern California. How did we get there? One mile at a time.

If any of us try to take on this adventure by ourselves, we will run out of steam. God is the power and invites us to hook into him. And He promises to get us there, one step at a time.