I Chose to Trust
Blog / Produced by The High Calling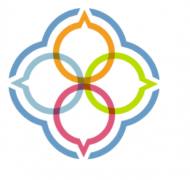 One hundred days: 800,000 people dead.

Since colonial times, Rwanda's majority Hutu tribe had clashed with the minority Tutsis. When the Rwandan president, a Hutu, died mysteriously on April 6, 1994, armed gangs of Hutus burst into the streets within hours. For three months they roamed freely, murdering men, women, and children whose only offense was to be born on the wrong side of the tribal line.

Inside Rwanda's enormous failure as a community, however, glimmered the triumph of connections large and small, as in the family of Carl Wilkins, a Seventh Day Adventist missionary and relief worker. For four years, he had lived contentedly in Rwanda with his wife, Theresa, and their children, building health centers and primary schools.

Then came the president's death and killers racing throughout the capital city, some heading toward the Wilkins. The family was known to be sheltering two Tutsis—their housekeeper and a night watchman. After an early night of gunfire, a neighbor reported to Theresa, "Last night [the militia] came to your house and they were ready to come in and to kill everybody." But the neighbors told the gangs, "These people aren't part of this. Their kids play with our kids, and when we're sick, they take us to the hospital."

The American Embassy closed, and the foreign community was ordered to evacuate. Many were shocked when the Wilkins decided Carl would stay. "We would pray, and I'd say, 'Does this still seem right?' and she said, 'Yes, it does,'" Carl said. Thoughts of his two employees convinced Carl. "They were the immediate faces for us of those who were threatened. . . . I felt that if I left, they were going to be killed."

Carl was the only American to remain, staying with his two Tutsi employees and a Rwandan pastor and his wife. At the end of a three-week curfew, he left his home hoping to be useful in the chaos. One day, delivering water to the Gisimba Orphanage of Tutsi children, Wilkins looked up to see 50 militiamen with machine guns. "They came last night. They killed some people," an orphanage worker told Wilkins. "They said they're coming back to finish us all off today."

Wilkins dashed frantically to the police camp, then army headquarters, where the Rwandan prime minister happened to be visiting. "Yes, I've heard about you and your work," the prime minister said to Wilkins. "How is it?" Wilkins reported the imminent massacre of the Gisimba orphans. The prime minister was a Hutu implicated in the killings, but his response surprised Wilkins: "Those orphans are going to be safe. I'll see to it."

Uncertain what to do next, Wilkins went home. "I chose to trust," he said. A few days later, the orphans were moved to safety and Wilkins continued to help others until the violence receded.

Wilkins' work in God's name starkly contrasts reports that the Rwandan genocide's large-scale massacres took place in churches, sometimes with the complicity of church leaders. Ten years after the massacre, Gaudens Murasandonyi, a newly appointed priest at a church in the town of Kibuye where 11,400 people died, says the genocide was a test of faith that found many lacking.

Many, but not all. Carl Wilkins' decision to remain in Rwanda is extreme proof that in God's name, and though we don't know the outcome, our work lights the dark. "It reminds me that one person can make a difference, and it reminds us to look outside of ourselves and to reach outside," Wilkins says now. ". . . there [are] people in Rwanda who will never forget it, and we need to have a connection. We need to live for each other."