I Learned It On the Job
Blog / Produced by The High Calling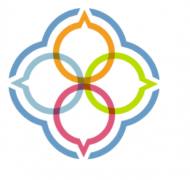 When I was a 28-year-old publicist at a publishing company, my boss said to me, "You'll never make it in public relations, you're too goody-goody." But I disagreed. Then and there I determined to be my kind of PR person—optimistic but realistic, able to "spin" with honesty and enthusiasm, but without hype.

At that time, my spiritual understanding was mostly from childhood—church on Sunday, choir, fellowship, Sunday school . . . the occasional college chapel. I didn't much think about my faith; it was there in the background. In the background, that is, until I formed my own company.

"Isn't it amazing," I remember thinking, "that when I am frustrated with my parents, I begin work on a series of books on family dynamics, healing the inner child, finding balance, setting boundaries?" As time went on and unexpected help continued to come my way, I realized that while I work with my clients, giving them my best, I receive opportunities to learn and grow. And always, always, the work comes with something or someone I need: an answer to a prayer I often don't even know I've made.

In this reflection, I intended to tell you a single story to neatly encapsulate how I came to name God in this process. But for days, as I have recalled nearly 20 years of work experiences, the stories tumble over each other. I am filled with the wonder and cannot separate one from another. This, though, I know: When I recognized God in my work, it took on new meaning—I see Him in all I am given and I seek Him in all I do. Recently, I was sent a copy of a new little book called Words of Gratitude to create a campaign for it. As I read, I felt my heart swell. That's it—the feeling I've been feeling, the word I've been seeking to describe what God gives to me: Gratitude.

The more grateful we are, the more we have to be grateful for, I read. I see this in my work. I see it in my life. I began with a commitment to be true to who I am; to do my best work, honestly, diligently, and with passion. I couldn't have known how much would come back to me: the friends, the lessons, the help.

Gratitude. Another word for THANK YOU. I learned it on the job.


Questions for discussion:

• How would someone else describe you? Would you agree or disagree?
• What "little miracles" have occurred during your workday?
• What are you grateful for?