If Only
Audio / Produced by The High Calling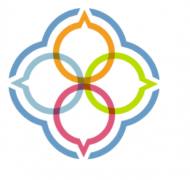 Transcript
For several years, Pastor Michael Catt of Albany, Georgia, was haunted by "if onlys." If only I had a church in Atlanta. If only I had a bigger church. Finally he reasoned that if God could start something from little Bethlehem, he could use Albany, Georgia. too.
Last year, Pastor Catt's church produced Facing the Giants, the feature-length film about a high school football coach and his team, turned around by prayer. Sony Pictures acquired Facing the Giants for national distribution. And Catt's Church, as its motto states, is reaching the world from Albany, Georgia.
This is Howard Butt, Jr., of Laity Lodge. A proverb says that those who do good work will stand before kings. Pastor Catt learned that it's not where you are but what you do … in the high calling of our daily work.
Do you see a man skilled in his work?
He will serve before kings;
he will not serve before obscure men. (Prov. 22:29)