It's All About the Heart, Not the Hustle
Blog / Produced by The High Calling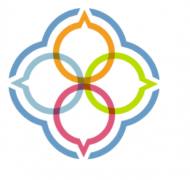 To stressed-out moms, the end of summer means a return to routine (yay!). For teachers, the end of summer = returning to work. No matter what field you're in, the end of summer often means goodbye to lazy days and hello to hustling.
Me? I pick up work-related non-fiction and put down novels, forgo walking in the evenings to help with my kids' earlier bedtimes, and forget that I vowed during a June family camp to regularly make time for "just because" relaxation.
Shauna Niequest, a speaker and author of books including Bread and Wine: A Love Letter to Life Around the Table, longs to hold onto what she calls her "summer heart...my flexible, silly, ready-to-play, ever-so-slightly irresponsible heart."
Instead of continually strategizing, multi-tasking, and hustling, Shauna takes five minutes every so often and (intentionally) wastes them. She notes, "What I've been delighted to find is that it's not that my real life is all wrong, by any means—it's not that I'm doing work I hate or that I'm ill-fit for the life we've made. It's that for all sorts of reasons, I default to hustle mode all too often. Hustle is the opposite of heart."
Read more.