John Wooden's Hands
Blog / Produced by The High Calling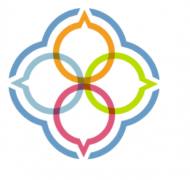 A few years ago, I attended a sports breakfast that honored a then-95-year-old basketball legend named John Wooden. Coach Wooden, who recently turned 98, lives in California. At his age, he doesn't travel much, so he wasn't at the event physically. But we felt his presence.
Huge photos of the man at various stages of his career hung behind the dignitaries seated at the head table. The first showed a handsome, dark-haired young man in a Purdue basketball uniform, crouching as if he were about to pass the ball he held cocked and shoulder high. He gripped it tightly with both hands, his strong fingers splayed across the ball's rippled surface.
In the next photo, Wooden was a still-young coach with a whistle around his neck and the sleeves of his zippered athletic jacket pushed up on his forearms. One hand rested on his hip, and the other loosely cradled the ball that rested in the crook of his arm.
The final photo showed the Wooden most of the basketball world remembers: a wiry man dressed in a dark suit and tie, sporting horn-rimmed glasses and crouching on the sidelines in front of his players. One hand rested on his knee, and the other gestured emphatically with a rolled-up sheaf of papers. Maybe Bill Walton was listening. Or a guy named Lew Alcindor.
In every photo, Wooden's hands told a story. They were strong. Purposeful. Articulate. They belonged to a man whose standard was excellence. Nothing less.
Ten times John Wooden led his teams to the NCAA championship. Once he won that title as a player himself. He won over 80% of the games he coached . . . an astounding record in any era. His former players recalled the pithy sayings he repeated often to them. Things like "Little things make big things happen," and "If you don't have time to do it right, when will you have time to do it over?" And as good as he was at his job, ESPN reporter Rick Reilly said Wooden never made more than $35,000 a year—including 1975, the year he won his 10th and final NCAA championship. What's more—he never asked for a raise.
Thanks to satellite technology, Wooden was with us live that morning. When the large screen in the banquet hall lit up with his image, the crowded room quieted to a hush. I noticed his hands resting in his lap as he listened to the praises of the presenter, his thin fingers fluttering occasionally, and one hand alternately squeezing and holding the other. He was a man accustomed to motion and intensity—and even at 95 those hands gave him away. He seemed most comfortable when he lifted the trophy he was awarded that day. He knew how to handle its heft, and with both hands, he held it up. (He'd had plenty of practice.)
When the master of ceremonies asked the coach if he had any words for his audience, he spoke a few words he must have recited thousands of times, to his players and to himself, ending with the line: "Make each day a masterpiece." And his working man's hands testified that he had spent a lifetime taking his own advice.
Don't just do what you have to do to get by, but work heartily, as Christ's servants doing what God wants you to do. And work with a smile on your face, always keeping in mind that no matter who happens to be giving the orders, you're really serving God. (Eph. 6:6-7, The Message)
Most of the material on The High Calling is available for reuse under a Creative Commons 3.0 license. Unfortunately, work by Leigh McLeroy is not available for reuse. If you are interested in reprinting work by Leigh McLeroy, please contact her directly.