The Joy of Humor, the Humor of Joy
Blog / Produced by The High Calling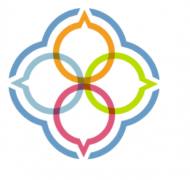 Serious people always have one question about humor—one simple question: Why do we need it in the first place?

"Get on with the job," I've heard, bluntly. "No need to humor us or tell us jokes."

But to defend the humor of Jesus, we must address one or two of those serious questions. Does Jesus "humor" us needlessly with parables? Or with nicknames for his disciples like "Rocky" for Simon, son of John, and "Sons of Thunder" for the two youngest disciples, James and John, the sons of Zebedee?

Simple, traditional names are good enough, some argue. "Doesn't the 'new names' practice just call inordinate attention to the disciples? Might this lead to the dangerous sin of pride?"

But to proceed straight to the meaning and purpose of Jesus' humor, I have two more questions: Is laughter/humor/joy an add-on—a nonessential to reality? Or, in some way, is laughter part of reality itself?

The humor question might be stated theologically as follows: Can joy, as a word in the Biblical discipleship experience, rank alongside faith, hope, and love, the great three virtues of 1 Corinthians 13? ("Now abide these three . . .?") How heavily would the apostle Paul weigh this fourth word, joy, and what does Jesus teach about its connection with faith, hope, and love?

The Bible teaches that joy is at the very core of God's reality, just as laughter occurs in heaven (Luke 15). St. Paul sees joy as the natural by-product of faith, hope, and love centered on Jesus Christ. Paul praises the Thessalonian Christians for their courage, then says he is proud of their joy, too! "For in spite of the persecution, you received the word with joy inspired by the Holy Spirit . . ."(1 Thess. 1:6).