Joy or "Just Wait"
Blog / Produced by The High Calling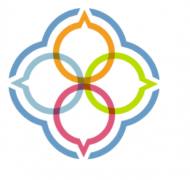 My husband and I will be married eighteen years this summer, and it's been an exhilarating--and sometimes exhausting--ride. When we first got engaged--back in '94 (or as my sons call it, the Dark Ages)--many folks reacted to our good news negatively, which surprised us.
"Better enjoy your freedom while you have it!" crowed the men at Carey's church.
"You know why they call marriage an institution, don't you?" an older woman asked me. "Because once you're committed, it's hard to get out!" (Groan...)
There were the obligatory "ball and chain" comments, as well. Because we were blissfully in love, we just shrugged off most of the nay-sayers. But it bothered us that even in the Church, where we had both been raised, people tended to view holy matrimony as something to be endured, not enjoyed.
Fast forward a few years, and we experienced a similar reaction to the news that we were expecting a baby. By this time, we were a bit older, and a bit wiser. Plus, we wanted to be parents, and couldn't contain our joy. Sure, we knew that parenting would be hard, but we also knew God was calling us to a sacred work.
This week, I read one of the best blog posts I've read in a long, long time by Katie Weatherbee, a professional educator and the mother of a special needs child. She writes movingly of her desire to bless a couple and their new baby, instead of warning them about the challenges ahead.
Trust me: this one is worth reading, saving, and passing on.