Knowing Better Than God
Daily Reflection / Produced by The High Calling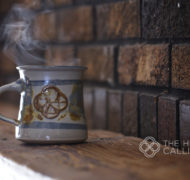 The people refused to obey the voice of the LORD and went to Egypt, going as far as the city of Tahpanhes.
Jeremiah 43:7
After Jerusalem fell to the Babylonians, a small, impoverished remnant of Jews was left in Judah. Feeling vulnerable to the power of Babylon, this remnant decided to leave Judah for Egypt, where they sought protection. Before leaving, however, they consulted with Jeremiah, promising to obey whatever the Lord said through his prophet. The message was clear: "Stay in Judah and the Lord will bless and protect you. Flee to Egypt and you will be caught up in God's judgment on Egypt."

Given what the leaders of the Jewish remnant had promised to Jeremiah in chapter 42, we would expect Jeremiah 43 to tell the story of their life in Judah. But, as soon as Jeremiah finished relating God's instructions, the leaders of the remnant accused him of lying (43:2). They believed they knew better than Jeremiah what God wanted them to do. So "the people refused to obey the voice of the LORD and went to Egypt" (43:7).

I cannot tell you how many times in my pastoral ministry I have seen this sort of thing happen. I remember a time when a man from my congregation came to see me for counsel. Though he was married and the father of two children, he found himself strongly attracted to a woman in his workplace. He asked what I thought he should do. Of course, I didn't have to think too hard about this one. The Bible is clear, from the Ten Commandments onward, that adultery is wrong. I encouraged this man to limit his contact with the woman, making sure not to be alone with her after hours. I urged him to share his temptations with a couple of close Christian brothers who could help to keep him accountable. I also challenged him to begin to renew his love for his wife, to make time for her so that their relationship might be refreshed. As I talked, he listened and seemed to accept my counsel. Yet, only a few days later, he returned to confess that he had been physically intimate with the woman at work, even though he acknowledged it was contrary to God's will. Before too long, he and his wife were getting divorced, as was the woman from her husband. (Years later, this man met with me to share that being unfaithful to his wife was the worst decision he had ever made in his life.)

As you read the story of the Jewish remnant or the man from my church, you may be thinking: "I would never do anything like that!" I hope you're right. But I am only too aware, from my pastoral experience and from examining my own life, of how easily we can reject God's will in favor of personal feelings and conjectures. You might not be tempted to flee to Egypt or commit adultery, but my guess is that there is some area of your life where you find it hard to obey the Lord. Admitting this to yourself and to God allows you to cry out for his help. You might also think about sharing your struggle with a faithful Christian who can pray for you and hold you accountable.

QUESTIONS FOR REFLECTION: When are you tempted to trust your own wisdom rather than God's Word? What do you do when such temptation arises in your heart?
PRAYER: Dear Lord, the example of the remnant of the Jews in Jeremiah 43 challenges me to examine my heart before you. Are there times when I follow my own wisdom rather than yours? Yes, indeed. Way too many!

Forgive me, Lord, for all the times I say "yes" to myself and "no" to you. Forgive me for trusting what seems good to me rather than the truth of your Word.

Help me to trust you and to obey you, even and especially in times when I am afraid, like the remnant of Judah. By your Spirit, give me the courage to walk in your ways, to hear and do your Word.

I pray in the name of Jesus, Amen.