Lenten Invitation
Blog / Produced by The High Calling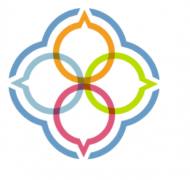 Christine Sine over at Godspace has offered us an invitation to join her in an exercise in being intentional with Lent this year.
I like Lent. Well, one wonders if "like" is the right word. I grew up Baptist, so we didn't do Lent. It was too Catholic for Baptists in those days. But Lent is catching on.
And why not? It is a 40 day period of prayer, introspection, and deprivation, for those who give something up during that time. The whole thing is an imitation of Christ in the wilderness, preparing himself for ministry with 40 days of prayer and fasting. If it was good enough for Jesus.... I'm just saying. I have learned, in the 7 or 8 years that I've embraced the season of Lent, that this is a thing which requires careful and thoughtful preparation. We begin talking about Lent and what we will do during that time after Christmas at our house. We often go through two or three of ideas before we have settled on the spiritual discipline for the season.
Check out Christine's Lenten resources. If you are a blogger, you can join us in writing about Lent as a joint exercise. If not, she has a nice Lenten guide online to help you if you're new to this season.