Lessons from Elite Leaders: What Have We Learned? Part 8 of 8
Blog / Produced by The High Calling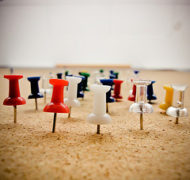 Part 1 | Part 2 | Part 3 | Part 4
Part 5 | Part 6 | Part 7 | Part 8
For seven weeks, The High Calling has engaged with the ideas Laity Leadership Institute Senior Fellow D. Michael explored in his new PLATINUM Study on elite leaders.
In "Limits, Accountability, & Marriage," we learned that setting limits on ambition, being accountable to peers, and getting married are important contributors to career success. A regular practice of Sabbath rest, for example, differentiates people who are successful over the long haul from those who experience significant difficulty creating life/work balance. We also learned that small groups can provide the kind of personal support leaders need, but only if we allow ourselves to be vulnerable to our peers. Finally, we learned that a strong social support networks like marriage are vital to managing the challenges of demanding leadership roles.
In "Mentors, Money, and Personal Development," we learned that these three factors are also key ingredients for professional success. Lindsay found in his research that potential leaders don't need to come from wealthy families, but they do need to be exposed to money and influence in order to advance professionally. Although most of us will never be elite leaders, we concluded that we all have the opportunity to lead those in our spheres of influence more effectively. We can do this by seeking out mentors and mentoring others, by thinking strategically about the relationships God has allowed to enrich our lives, and by cultivating a broad base of knowledge that will enable us to relate to a diverse group of people and see the world through a wide-angle lens.
In "Bearing Witness at Work Through Generosity," we considered the example of David Grizzle, Chief Counsel for the Federal Aviation Administration (FAA). Grizzle bore witness at work through his generosity. When he was an executive at Continental Airlines, he diverted a sizable bonus to the relief organization World Vision, thus setting an example of stewarding wealth rather than consuming it.
"Faith Postures in the Workplace" taught us that Christians take different approaches to living out their faith at work. A pragmatic approach involves a strategy of incremental witness rather than one of overt evangelism. A heroic stance involves viewing the workplace as a spiritual battlefield and career setbacks as consequences of a faithful witness. A circumspect approach is one in which the workplace is seen as being amenable to religion. A brazen approach is one that embraces public displays of faith.
Citing John 1:14, in which Jesus is described as being full of grace and truth, Lindsay said, "We encounter Jesus as grace before we encounter the truth. … Christians who seek to bear witness really need to be known as being grace-giving contributors to their workplace or their community. And then in the process of our work, we earn the opportunity to bear witness to the truth."
In "Speaking in Different Registers at Work," we learned that people have fears about evangelicals based on two things:
1. They're afraid evangelicals won't do the things they say they'll do.
2. They're afraid evangelicals will do some of the things they say they'll do.
Lindsay advised evangelicals to learn how to "speak in different registers" at work in order to alleviate these fears. He compared this approach to a professional singer learning to sing a wide range of notes. "The challenge will be to develop a voice that appeals to the non-religious world without forfeiting a speaker's religious dialect." We don't want to lose our "voice on stage at the very moment the hushed audience has readied themselves," Lindsay said.
In "A Theology of Power for the Workplace" we grappled with a 2009 Journal of Religious Leadership article in which Lindsay wrote that evangelicals populate halls of power, but generally "have no theological framework for managing the privileges that accompany the mantle of public leadership." He argued from Scripture and from the work of theologians Diedrich Bonhoeffer and Reinhold Niebuhr that "it is not simply good that people of faith bring their religious convictions to bear in their roles of public leadership. It is also right and fitting." He advised us, however, to seek out the perspectives of those of different or no particular faith and to work for the peace and prosperity of our neighbors, not just our co-religionists.
In the final article, "Religious Identity as a Source of Coherence," we learned that evangelicals are often admonished to make Jesus "Lord of their lives" in a way that is all encompassing. Lindsay said this is why notions of calling and faith/work integration are integral to evangelical narratives about public leadership.
Although some surely prefer that we leave our faith convictions at home when we step into the public square, Lindsay considers such compartmentalization not only impractical, but undesirable: "Salient forms of identity have empowered groups such as women and people of color to join elite ranks and achieve legitimacy for their respective movements—which society recognizes as a collective good since it has occurred—so why would we feel any different about religious identity?"
There is much wisdom to be gleaned from Lindsay's research into what drives, empowers, and challenges elite leaders. For this we can be grateful.
One final note: our series concludes today, just in time to announce that Michael Lindsay has accepted a position as President of Gordon College. Timothy Dalrymple, one of our friends at Patheos, posted a fantastic interview with Lindsay about the change.
What challenged or moved you the most from this series?
How, if at all, will you integrate his ideas into your life?
D. Michael Lindsay is a Senior Fellow at Laity Leadership Institute. He was recently selected to be the new President of Gordon College where he will begin work in July 2011. He is also author of the Pulitzer Prize nominated Faith in the Halls of Power: How Evangelicals Joined the American Elite
. For this eight part series of lessons from elite leaders, The High Calling talked to Lindsay about his new PLATINUM Study, for which he has conducted 500 interviews. Image by xsix, used with permission via Flickr.