Lessons from a Telephone Repairman
Blog / Produced by The High Calling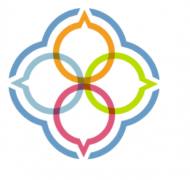 If there is anything I loathe more than moving, it's the list of installations and service calls required to rewire my busy home office. Since I'm a "solo practitioner," I can't delegate the annoyance to anyone else. Usually by the time the service person arrives, I am so frustrated with automated phone tree systems and mind-numbing minutes on hold that I'm grumpy—and ready for any excuse to be cross.

That's how I felt when I answered the door to Alex, the telephone repairman. He immediately greeted me with "Good morning, Ms. McLeroy. My name is Alex, and I'm here to take care of your phones."

He extended his hand. He waited to be invited past the doorway. He smiled at my curious Cavalier King Charles spaniel who was sizing him up as a potential licking victim. Nonplussed, he looked me in the eye and smiled at me, too.

I was primed not to like Alex. I was already mad at his employer. But Alex made it hard for me to take out my irritation with a major telecommunications giant on its only living representative I'd seen so far. He was simply too nice.

Following me from room to room and getting a sense of the task ahead, he noticed a theme: books. Everywhere. On shelves. In stacks on the floor. Still in open boxes.
You're a reader," he said. "What do you do?"

I explained that I was a writer, and he perked up.

"What kind of books?" he asked.

This is where it gets tricky. Writers are generally considered interesting. Writers of books in any category with "Christian" in the title … not so much. "Generally nonfiction," I told him, "and they're shelved as either inspirational or Christian living." He nodded, and continued to chat as he worked, pausing now and then to clip wires, test for dial tones and reach for tools from his pack.

The jacks in my older apartment were hopelessly out of date, but he was cheerful. He went the extra mile explaining what he was doing and why. His manner was relaxed and unselfconscious.

"Do you like books?" I asked him as he worked.

He said yes, that he'd studied to be a chef, but loved to read himself, and thought he might someday like to own a bookstore. Not your typical telephone repairman, Alex. He was proficient at the technology he'd come to repair, but his interests went beyond it. I was almost prepared to think better of his employer just because they'd hired him.

Later (all three phones humming), I thought about what Alex did right and what I could learn from him about meeting prospective clients. He was confident. Polite. He made eye contact and smiled at me. He didn't mumble his name or bungle mine. And it was apparent to me from the moment I opened the door that I was in good hands. He didn't know just how much ill will I had to his employer or that I'd practically torn my hair out trying to schedule his visit. He came to do a job, and he did. But he also gave me a real-life tutorial on the power of first impressions.

And that's a lot of good for the price of one service call.

Most of the material on The High Calling is available for reuse under a Creative Commons 3.0 license. Unfortunately, work by Leigh McLeroy is not available for reuse. If you are interested in reprinting work by Leigh McLeroy, please contact her directly.