Letting Go When It Hurts
Blog / Produced by The High Calling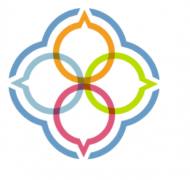 I have a long memory when it comes to work grievances. I can replay the slightest slight in vivid Technicolor, no matter how long ago it occurred.

I still remember the day when, new to the workforce, I had a war of words with my boss. He was upset because I had not performed to his expectations. I was upset because he clearly didn't know what he was talking about. I tried to explain my point of view in simple language that he could understand. But it was fruitless. He finally got so frustrated that he stuck out his tongue at me, and I decided it was time to work at some other lemonade stand that summer. My loser-head brother could find someone else to walk around the neighborhood with that stupid sign!

Holding on to the Hurts

I like to think I could forgive and forget, move on, and let bygones be bygones. (I'd probably have better luck if I knew what a "bygone" was.) But I hold on to my hurts way too long. My childhood setbacks are surprisingly fresh. I can still remember when my friend Pete broke my GI Joe by throwing it into the baseball pitch-back (because his precious kung-fu grip action figure was much too valuable to handle that way). I remember when the dodgeball team captain passed me over and instead chose Freddy Stender, who had a shoulder cast and a bad case of poison ivy at the time. I remember when Susan Koehler pushed me down on the playground in third grade just because I said she didn't smell like a girl. ("I meant it as a compliment," I told her years later when I saw her at a wedding. She looked at me with furrowed brow and said, "Who are you, again?")

Hurt in the Line of Battle

My recollected work hurts are just as fresh. I vividly recall every time I didn't get promoted when I thought I should, when the boss didn't compliment me, or when the cafeteria lady overcharged me for my apple fritter. I have a comprehensive mental tally of projects that should have been mine, honors that should have come my way, and corner office desks that I should be resting my feet upon. (And the very fact that I see myself lounging at the desk, rather than working at it, probably says something about why I'm not there right now.)

Working Wounded

When I talk with my colleagues, I notice that these remembrances of past wrongs are quite universal. We can easily recount the hurts we've suffered throughout our careers. We remember these pain points almost with pride. We point to them to justify why we perform below our potential or why we aren't as committed as we should be. After all, that bad thing happened to us in 1998!

I was beginning to think this pity party was permissible. Then I re-read the third chapter of Paul's letter to the Philippians. After recounting everything that he has lost in pursuit of Christ—and characterizing it as so much garbage in comparison to the joy of Christ—Paul focuses forward.

"Brethren, I do not regard myself as having laid hold of [the power of His resurrection and the fellowship of His sufferings] yet; but one thing I do: forgetting what lies behind and reaching forward to what lies ahead, I press on toward the goal for the prize of the upward call of God in Christ Jesus" (Phil. 3:13-14, NASB).

Paul characterizes this forward focus as a sign of maturity, and he calls us to live up to what we have already attained.

He encouraged the same forward focus when he wrote to the church at Rome. "For I consider that the sufferings of this present time are not worthy to be compared with the glory that is to be revealed to us" (Rom. 8:18, NASB).

Those passages give me pause. Perhaps there is a cost to holding on too long to the hurts of my past. Perhaps the benefit of letting go outweighs the excuses that I use to justify my problems. Perhaps I need to focus on the future, and let the past lie in the past.

My friend Susan Koehler seems to have moved on just fine, thank you.
----------------------------------------------------------------------------
What hurts or scars do you need to leave behind in order to press on toward the prize?

We'd love to hear from you. Comment below or contact Tom directly though his blog at HisWork.Blogspot.com.