Li Yang, the Church in China
Blog / Produced by The High Calling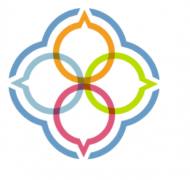 Over the past few months, we've featured several incredible short films from our friends at Deidox. More than any other films and videos we've seen recently, these Deidox videos reveal that each person's work is a high calling in which they can serve God.
We've heard from a public school teacher, a doctor, a mother, and a police officer. Today, take five minutes to learn about Li Yang, a Christian in China who understands what it means to live the gospel fearlessly in all that he does.
Questions for personal reflection, online discussion, or small groups:

Li Yang says, "In China, there is such darkness. But in the midst of this darkness, we are experiencing God's victory." Sadly, there is darkness in other places as well. Where do you see darkness in the world? How do you also experience God's victory there?

Li Yang says, "I heard about Christ when I was on a business trip. After that, my entire family came to Christ, but we are not free to share our faith with others." We don't often talk about evangelism in the workplace, but it is important to share our faith with others. Do your coworkers know about your faith? Why or why not?

Li Yang says, "In the city, everywhere you look there are apartments. Since we can't meet in public, our ministry takes place in the buildings we live in." Do you let God's ministry take place in the buildings where you live—at home, at work, in stores, in offices?
We encourage you to visit Deidox.com for more bonus features about Li Yang, including a small-group discussion guide and two additional videos about the legality of Christianity in China and government churches.