Life Calling: Are You Afraid of Getting It Wrong?
Blog / Produced by The High Calling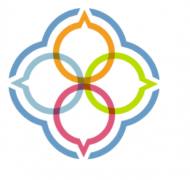 I have a dear friend I see once a year. Every time we get together, she talks excitedly about how she and her husband believe God is "calling" them. Year after year, however, I discover that they haven't taken any action because they aren't clear on "exactly" what they should do in the area where they feel their call. Years have gone by now, and they are right where they started.
Advice around the idea of calling often sounds like this: "Discover you!" While this seems simple, its lack of clarity paralyzes some people. They are afraid of taking a wrong step because they have to do everything perfectly. Seriously, it can be downright stressful to believe that we are on this earth for a specific purpose.
If you can identify with my friend, the following two operating principles might help.
Take a step
We don't need to get stuck on finding the one perfect answer to what life is about. Just take a step—no matter how small. Here are a couple of ideas to get moving along:
Psalm 139 reveals that God created our innermost being, that he knit us together uniquely when we were in the womb. What are the special gifts and talents God has placed in you? What are the needs in the world that could benefit from your unique design?
In Exodus 36:2, Moses called Bezalel and Oholiab and every craftsman in whose mind the LORD had put skill, everyone whose heart stirred him up to come to do the work (ESV). What stirs your heart? Are there specific types of people you feel compelled to love and serve?
In your current job, volunteer activities, and family roles, how can you inch your way forward in using your talents and engaging your passion? Sometimes a small course correction will catapult us toward activities that align with the desires God has placed in our hearts. I remember sitting in a review with my boss early in my career. I told him I would like to have more interaction with people in a particular department. Three months later, he gave my position (and me) to a manager in that department to start a new division. All I had done was ask to be in a few more meetings. Where in your work can you volunteer for an interesting assignment? What activities outside of work intrigue you? Start stepping!
You're right where you're supposed to be
Proverbs 16:1 teaches that a man's heart plans his ways, but the Lord directs his steps. While we are faithfully taking steps, God is right in front of us directing those steps, which means that we need to seriously consider why we are where we are. I suspect there is a reason.
Some people might be thinking, "But, Michele, you don't know about my job. I'm underutilized, unappreciated, and uninspired. You certainly can't mean to say that I'm supposed to be in a job I hate." I challenge you to consider why God has placed you there. Does your office need someone with your empathy to get through the pain of company downsizing? Is there corruption that requires your wisdom? Instead of focusing on ourselves, we can focus on how to best serve others.
Perhaps I feel frustrated because I've tied my calling to a job title I have not yet attained. Or maybe I view my calling as a task I need to accomplish before I die. We don't need to get stuck on someday. God has called us to be engaged in the life we are living right this minute.
At the heart of every calling is the commandment Jesus gave to love God and love our neighbor. We are well on our way to loving God and neighbor in our own style and capacity when we take steps that unleash how God wired us and seek to understand why God has placed us where we are. As we embrace the power of these two principles operating in tandem, calling will become less about what I "should" do and more about the power of the Gospel to work through me to bless others and restore what is broken in the world.
Questions for personal reflection, online discussion, or small groups:
What steps are you not taking because you're afraid to take the wrong step?
What would change if you lived like you were called to where you are now?
What in your sphere of influence is broken and in need of restoration?
For more on this topic, read "Discover Your Gifts, Discover Your Calling."
Photograph, "Occhio di cielo" by zak mc, used under a Creative Commons License.