Lip Service, Life Service
Blog / Produced by The High Calling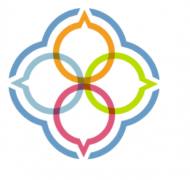 Let your living spill over into thanksgiving . . .
Col. 2:6-7, The Message
Thanksgiving may be my favorite holiday . . . food, football, family (not necessarily in that order!), and the words of gratitude. Yet so often my own and our collective expressions to God seem perfunctory, generic, vague generalities. Genuine, yet limited. Simplistic.
God's graces—His blessings—are vast, comprehensive, and permeate everything. They are specific, particular, profound. My awareness of them only scratches the surface.
The prayers of Thanksgiving in
The Book of Common Prayer
expand my awareness of God's gifts. The "General Thanksgiving" prayer draws attention to God's goodness in the splendor of the natural world, and the mystery of love, particularly His immeasurable love in every aspect of the life, death, and resurrection of Jesus Christ. After listing family and friends, the prayer gives thanks for demanding tasks, disappointments, and failures. In "A Litany of Thanksgiving," the expression of thanks encompasses minds to think, hearts to love, hands to serve, health and strength for work, leisure for play. Gratitude finds voice for those who seek for truth, liberty, and justice, and for the extended community of God's people. Prayers of thanks go out for our nation, for heroic service, diversity of races and cultures, the particular beauty of landscape, birds, flowers, and all of nature.
"In all things give thanks" (1 Thess. 5:18). The whole world and our entire lives offer innumerable opportunities for gratitude that is not perfunctory, limited, or superficial. The "General Thanksgiving" prayer leads us to pray that we be "unfeignedly thankful" (no fakin' it, no mere lip service).
Lip service:
We give thanks with a grateful heart—full, genuine, verbal expressions of gratitude. Count your blessings thoughtfully, perceptively. Thank God and others for specific items that come to your careful attention, especially those things you have forgotten or not voiced before. This thanksgiving is a joyous, praise-full exercise.
Life service:
We give ourselves to God. The Old Testament prescribed the ritual of bringing thank offerings to God—tangible, material expressions from the work of one's hands. The New Testament moves our thanks from ritual to offering God everything we do at all times. "Whatever you do, in word or deed, do everything . . . giving thanks to God the Father" (Col. 3:17). Indeed our whole lives are to be a thank offering to God. Paul writes, "Take your everyday, ordinary life—your sleeping, eating, going to work, and walking around life—and place it before God as an offering" (Rom. 12:1
The Message
).
A couple of months ago, a friend of mine led a small group in prayer, thanking God for His graciousness in a wide range of occupational endeavors. In each kind of work, something of God's grace and mercy and generosity was evident: from electricians and plumbers to surgeons and psychotherapists, from teachers and professors to musicians, writers, and fine artists, to secretaries, janitors, and cooks. The prayer concluded, "We thank you, God, for all the ways in which the work we do imitates the work you do. We pray that in our work we glorify you. . . . We pray that as we work we may be aware of working with you. Amen." And, amen!
In all things give thanks—a living offering of thanks—lip service and life service.