Living in the Moment
Blog / Produced by The High Calling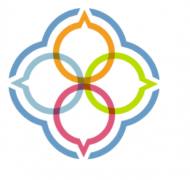 The March day was crisp and cool, the Thursday of Easter week, when the couple received the news. They were young and with a toddler and another baby on the way. The doctor's message followed a week of tests and worry and froze them in their tracks: cancer. He prayed with them and comforted them, trying to give some hope. Surgery, treatment, follow-up, percentages. At the end of the appointment, he told them to trust God and live each day.

They were stunned, sitting on a bench out in the sun, drinking coffee and talking. Anger, fear, disbelief, sadness flooded the young souls. But the coffee was strong and flavorful. The light breeze ruffled their hair; the sun warmed their faces. In a pot by the trashcan with damp tissues and empty coffee cups, flowers burst with color. The couple took meals together, walked, talked, and held hands in the endless doctors' office waits, took pictures, made memories.

Surgery and treatments went well, and the man was healthy a few more years. The couple resumed living. Life regained its pace and sharp flavors faded. Yet their daily prayer was "Thank you, God, for letting us live today, for that is a gift."

Why is it so difficult to live in the now? We speed through life, afraid to miss anything. And yet, in the very speed miss life. Mike Yaconelli in his book, Messy Spirituality, says, "Speed damages our souls because living fast consumes every ounce of our energy. Speed has a deafening roar that drowns out the whispering voices of our souls and leaves Jesus as a diminishing speck in the rearview mirror."

Slowed down, we notice intricacy and depth of color and style of creation. Our loved ones' subtle messages call us to attention. We breathe and relax and let God love us. Desperate cares of the future fade in the wonder of the moment.

Why does it take a brush with mortality to realize that the best living is this day?