Losing is Good for You
Blog / Produced by The High Calling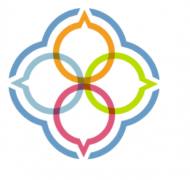 Remember when only the winners got trophies for participating in an activity? Author and researcher Ashley Merryman believes we need to return to that philosophy. In the New York Times, she writes, "Po Bronson and I have spent years reporting on the effects of praise and rewards on kids. The science is clear. Awards can be powerful motivators, but nonstop recognition does not inspire children to succeed. Instead, it can cause them to underachieve."
Today, children are constantly assured that they are winners--just for showing up. Did you know that one summer program gives awards every day? They do, even though their "day" lasts one hour.
Understandably, trophies are now big business. Merryman reports that the local chapters of one national sports association spends roughly 12 percent of their yearly budgets on trophies. Someone is benefiting from all those plastic, painted souvenirs--and it's not kids.
Merryman asserts, "When children make mistakes, our job should not be to spin those losses into decorated victories. Instead, our job is to help kids overcome setbacks, to help them see that progress over time is more important than a particular win or loss, and to help them graciously congratulate the child who succeeded when they failed. To do that, we need to refuse all the meaningless plastic and tin destined for landfills. We have to stop letting the Trophy-Industrial Complex run our children's lives."

Read more.