The Lost Art of Feasting
Blog / Produced by The High Calling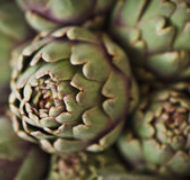 In our society, we have so much excess that the idea of feasting is a little lost. A stroll through Costco, a dinner at Buffett King or the average Super-Size meal tells us all we need to know about food in our culture.
Most of us confuse feasting with gluttony, according to High Calling Blogger Will Ratliff, who writes over at Faith Brewings.
But gluttony wasn't part of the plan, according to Will.
"When our nation and world were more agrarian in nature, people would eat according to the yearly harvest. People knew times that were lean and times that were abundant," he writes. "When times were lean, you ate what you had when you could. But when times were abundant, it was time to celebrate!"
And the best part of a feast is that you never celebrate alone. "Feasting was part of the community. You worked together for the harvest, you endured the trials of the season together, and you celebrated it together."
Read this thought-provoking post, the Lost Art of Feasting.
Featured by Newsletter Editor David Rupert.
Image by Peter Werkman.Used with permission. Sourced via Flickr.