Lost in the Legend
Blog / Produced by The High Calling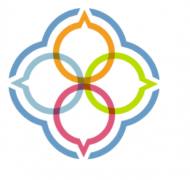 Craig Ehlo's most memorable NBA match was in 1989—Cleveland v. Chicago—in the fifth and deciding game of the opening round of the Eastern Conference playoffs. Ehlo played for Cleveland. Chicago had Michael Jordan.
The game became an instant classic when Jordan hit what is now simply called "The Shot"—the game-winning buzzer shot over Ehlo. What gets lost in the legend is that Ehlo had just scored the go-ahead basket for Cleveland with three seconds to play.
"When I saw the clock, I said, 'Uh-oh!'" Ehlo says, remembering the seconds. "I knew that was too much time for Michael to get a good shot off." Ehlo had been in impossible situations before. Ever since the ninth grade, he'd been working to prove his old high school coach wrong. "He told me I wasn't good enough to play basketball," says Ehlo. "He was in my brain limiting me, even as I was proving him wrong." But Ehlo learned to "talk back to the negative voices" by disciplining himself to listen to the voice of his father, the one that always told him "no matter what, I was the best player."
In the final moments of his most memorable game, Ehlo heard the voice of head coach Lenny Wilkens. "He looked me straight in the eye and said, 'Craig, you can stop him.'" As Jordan drove across the middle, Ehlo focused on what he knew: look at the bellybutton . . . stay in front of him . . . funnel him in . . . "I was on him pretty good; I actually made him change his shot when he went up for the jumper," Ehlo remembers. "But I was running so hard, I flew in past him. He hung in the air for a split second that seemed like forever. Then he let the shot go, knowing all the while that it would go in."
Jordan ran towards mid-court pumping his fists while Ehlo fell to the ground. All of the doubts from all the way back to ninth grade came rushing in: you're not good enough to play. "The power of suggestion, if negative, limits you," says Ehlo, who was face down with his head in his hands when Wilkens found him and said, "You did the best you could, you took yourself to the limits."
"I would've totally disappeared if he hadn't said that," Ehlo tells people now. "Because of him, I was able to recognize that it took the greatest player in the world to make a shot like that. It still is my most memorable game, because I competed at the highest level possible for me."
Editor's Note: In case you missed the game in 1989, here's the clip in which Jordan shooting over Ehlo, then dancing while Ehlo collapses on the floor.