"Love Has Its Reasons . . . a Thousand Things Declare It"
Blog / Produced by The High Calling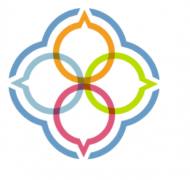 Christian love is not an ideal or an idea. It is an event that occurred when God spoke for himself on our behalf. "Here is love, not that we loved God but that he loved us and sent his son, Jesus Christ, to redeem us" (1 John 4:10). The Old Testament anticipates this event. The New Testament contains eye-witness narratives of the disciples there when it happened. And by God's grace, we today can experience this love. The New Testament even promises that when I welcome that same love of Jesus Christ into my life, good results flow through me toward the men and women around me. "Here is my command that you love others as I have loved you" (John 15:12).

St. Paul's great chapter on love—1 Corinthians 13—boldly adds the question of durability: how permanent is God's love? Dare I count on its staying power? Is it with me to the end of a hard day? When I am confused, or depressed, or afraid?

St. Paul then answers his own overwhelming question three ways. First he shows that all virtues such as knowledge, courage, and faith are empty without God's love at their core: "If I speak in the tongues of mortals and of angels, but do not have love, I am a noisy gong or a clanging cymbal. And if I have prophetic powers, and understand all mysteries and all knowledge, and if I have all faith, so as to remove mountains, but do not have love, I am nothing. If I give away all my possessions, and if I hand over my body so that I may boast, but do not have love, I gain nothing" (1 Cor. 13:1-3, NRSV).

Second, he points to concrete marks of love: "Love is patient, love is kind; love is not envious or boastful or arrogant or rude. It does not insist on its own way; it is not irritable or resentful; it does not rejoice in wrongdoing, but rejoices in the truth. It bears all things, believes all things, hopes all things, endures all things. Love never ends." (1 Cor. 13:4-8a, NRSV).

Finally, Paul assembles these marks into a "house"—stego—that love builds (stego is the common word for roof). Therefore "cover" is a better sense of the word Paul uses than "bears." Love covers all things. Love believes and hopes (belief and hope are the walls). The house's foundation is endurance—hupomeno, which means to faithfully stay under, hang on, endure. Love endures. He follows with a plain statement of fact: "love never collapses" (pipto, in Greek, means to fall down or collapse). Love is durable! It lasts the day and through the night.

The final third of 1 Corinthians 13 is best of all: "But as for prophecies, they will come to an end; as for tongues, they will cease; as for knowledge, it will come to an end. For we know only in part, and we prophesy only in part; but when the complete comes, the partial will come to an end. When I was a child, I spoke like a child, I thought like a child, I reasoned like a child; when I became an adult, I put an end to childish ways. For now we see in a mirror, dimly, but then we will see face to face. Now I know only in part; then I will know fully, even as I have been fully known. And now faith, hope, and love abide, these three, and the greatest of these is love." (1 Cor. 13:8b-13, NRSV).

Paul reminds us of what we already know: Prophesies, knowledge, and mystical gifts are incomplete. Like childhood's stunted language, they cannot cover the distance. Paul is not mocking a child's speech or thought. He is pointing us to truth: Our early thoughts need completion.

For now, the face in our mirror is an enigma (the very Greek word Paul uses)—a riddle solved only by God himself. The puzzle of our lives is made whole in our relationship with the Lord who created us and, best of all, loves us. "The heart has its reasons . . . a thousand things declare it" (Blaise Pascal).