The Memories of a Child
Blog / Produced by The High Calling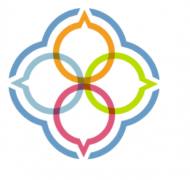 Memories are fleeting things. They are notoriously inexact, and yet they are all we have tying us to the past. Children's memories are particularly suspect...or are they? Perhaps the memories of a child can point us in the direction of the most important things in life. Debbie Warnack, of GoodThoughts thinks so. Check out her latest posting.
Our daughter, Laurie, called today...as usual she had a Maggie story. Maggie iVivblogs 4 years old with big brown eyes, curly hair and a smile that doesn't stop. It seems that Vivian, Maggie's 7 year old sister who also happens to be equally cute as pie, came running into the kitchen yelling, "Mom, Maggie is washing her face in the toilet!"
When Laurie and Vivian get to the bathroom... sure enough...there's Maggie ...standing in front of the toilet... face freshly washed...dripping washcloth in hand! She looks up at her mom and says, "I'm just rinsing out my washcloth!"...Click here to read more.
GoodThoughts - Debbie is a painter who creates in many media, including words. Her blog's subtitle is: "Go Confidently in the Direction of Your Dreams."