Of Missing Shoes and Sacred Moments
Blog / Produced by The High Calling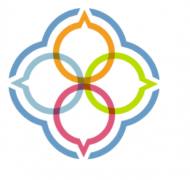 "I can't find my shoes!" my daughter Kari yelled. Her older sister and I were waiting in the car, already late, but I ran back into the house. We turned her room upside down. Time ran out and I took sister to school. Minutes later, when I returned home, Kari stood with tear-filled eyes and her shoes on her feet.
"Where were they?" I asked on the way to school. "Sitting on my desk in plain sight," she said.
Joan Chittister says, "What is right in front of us we see least."
The Christian's challenge is to see everything in life as sacred. "It is only when we learn to ask what the world around us is saying to us at this very moment, in this particular situation, that we tend to the seedbed of our soul," Chittister writes. "The question is: what do I see here of God that I could not see otherwise? What is God demanding of my heart as a result of each event, each situation, each person in my life? . . . It takes a lifetime to really understand that God is in what is standing in front of me . . ." (Illuminated Life).
In Christian circles today, we speak of "the contemplative life." At its simplest, contemplation is awareness and appreciation that everyday experiences abound in the mystery and presence of God. Contemplative faith watches for God in big and little moments, in people and places—in everything in life.
Centuries ago the prophet Isaiah challenged Israel: "Why do you say, O Jacob, and speak, O Israel, 'My way is hidden from the Lord, and my right is disregarded by my God'?" Why do you complain that God is absent and no longer cares about you?
Isaiah then says, "Have you not known? Have you not heard? The Lord is the everlasting God, the Creator of the ends of the earth. He does not faint or grow weary; his understanding is unsearchable. He gives power to the faint, and strengthens the powerless. Even youths will faint and be weary; and the young will fall exhausted; but those who wait for the Lord will renew their strength, they shall mount up with wings like eagles, they shall run and not be weary, they shall walk and not faint" (Is. 40:27-31).
"Those who wait for the Lord . . ." The verb wait as used here implies hopeful watching, confident expectation, trust. "Those who watch for God renew their strength, soar with wings like eagles, run and do not fall weary."
What is right in front of us we see least.
Shoes on desks and God in our lives.