Mothers Balance Work, Faith, Family
Blog / Produced by The High Calling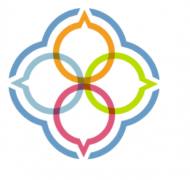 On Mother's Day, USA Today profiled several hard-working moms whose faith helps them balance their varied roles with joy and perseverance.
"There's definitely prayer involved. I try my best to be focused and keep my priorities in order," said Karen Davis, a pharmacist and mom of three children. Even with a full-time job, family responsibilities and community activities, she's excitedly preparing to adopt three kids from Africa.
Middle school assistant principal Annetha Jones says that raising children, though challenging and taxing, is rewarding: "I wouldn't trade anything for being a mother."
Other moms quoted in the piece credit their churches and families with giving them the support they need to succeed in a highly stressful world.
Healthcare worker Yolanda Artis was abandoned by her own mother and spent years in abusive situations. Her own children are growing up loved and secure, and for that she gives glory to God (and her grandparents).
Read the entire article.