New Premium Theme Available - Thesis
Blog / Produced by The High Calling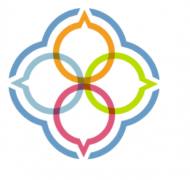 We're thrilled to announce a new premium theme is available to everyone with a blog hosted on HighCallingBlogs.com. The Thesis theme is one of the most powerful WordPress themes currently available. And you can use it here!
Benefits
Switching to Thesis will give you much more control over customizing your theme. Everything is customizable right from your HighCallingBlogs.com Dashboard. And you don't have to worry about programming! It is all done through menu options. Here are just some of the things that Thesis makes incredibly simple to change:
Fonts and Font Sizes - Adjust what fonts and text sizes show up in 10 different places on your blog
Number of columns - Chose a 1, 2 or 3 column layout with a mouse click
Column Order - You can set where you want your sidebars. Left side? Right side? Both sides? - Your choice!
Widths - You can adjust the widths of each column independently
Teasers - You can have teaser text on the front of your blog and customize how it is displayed
Featured Box - You can feature specific content either on your front page or across your entire blog
Multimedia Box - You can add a video to display on your blog similar to the current HighCallingBlogs.com home page
Navigation Menu - Customize your main navigation menu including which pages to include/exclude as well as the ability to add links to other sites
Get at the Good Stuff
To activate thesis, log into your HighCallingBlogs.com blog and click on the "Appearance" link in the left hand side menu. There you will see an option for "Themes". On page 2 you will see the option to select "Thesis". Once you do that you will see new menu options for "Thesis Options" and "Design Options". Pretty much everything you'll want to adjust will be under "Design Options". Go poke around there and experiment. Customize your blog to your heart's content.
New Look Coming for HighCallingBlogs.com
We like Thesis so much that we are working on a customized version for the main site here at HighCallingBlogs.com. Soon we will have a whole new design ready to go here that will incorporate all that wonderful Thesis customization goodness and more!