Got the Job, But Not the Dream: Now What? October 5 Newsletter
Newsletter / Produced by The High Calling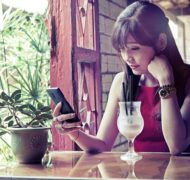 Sometimes it seems that we're on the road to success. We've got the degree and the training. Our resumes look great. We network and make the most of our opportunities.
Other times: not so much. Even if we can afford to pay the bills and put food on the table, sometimes our work may not be what we had trained for, nor what we had hoped, and it may seem to have no discernible purpose.
From the Biblical story of Joseph to the tale of a top-notch salesman who ended up selling brooms, here are some reminders that God is with us in all our jobs. Even if we don't feel like we're changing the world, guess what? He's changing the world through us.
Got the Job, But Not the Dream
From The High Calling
My friend is a seasoned, respectable sales manager with brand-name industry experience. He's used to managing an entire sales force, and now he's selling brooms to janitors. "I'm having trouble getting over my pride," he confided. Read more
God Meant All for Good
From the Theology of Work Project
There will always be plenty of hurt and pain in life. No company or organization is immune from that. Joseph acknowledged that people did intend to harm him, and it may help us to do likewise. But the same story shows God's intention for good. Read more
Leave Room for God's Surprises in Your Career Path
From The High Calling
Jesus' public ministry was not the result of a three-year strategic plan. He made his mission fit the circumstances.
Read more