How To Work Well For Others: July 13 Newsletter
Newsletter / Produced by The High Calling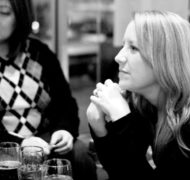 Lots of business advice out there today—even some of the advice we shared with you last week —is for people in charge. Managers, leaders, and CEOs definitely need Jesus. But what about the rest of us?
In this newsletter we'll be encouraged by the Apostle Paul to do whatever work we do with excellence (even if it's in the cubicle and not the corner office). We'll hear a story of how one man found himself leading others by serving them. And we'll see that support staff is not exempted from Jesus's scrutiny in one of his most striking parables.
If you feel like your day is one long swim through unanswered emails with an eye on the boss's door, then this newsletter is for you. Read on.
Do Your Work in a Worthy Manner
From Theology of Work Project
Workplaces offer unlimited opportunities for humble service. You can be generous in giving credit to others and stingy in pass­ing out blame. Or try another person's idea instead of insisting on your own way. Read more
How Do Your Coworkers Perceive Your Leadership?
From The High Calling
In all of his hustling to help other people look good and find value, Dan King thought of himself as serving. Was he actually leading instead? Read more
Middle Managers Might Find This a Bit Scary
From The High Calling
God doesn't seem too concerned about what kind of job you have. What matters most to God is what you are doing with yourself on average days. Read more