How To Be a Good Manager: July 6 Newsletter
Newsletter / Produced by The High Calling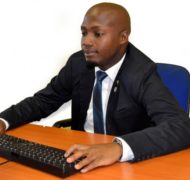 Magazines both print and virtual, from the Harvard Business Review to Lifehacker, offer tips to help us be more productive. We're tempted with simple ways to do more with less, influence more people, and climb more employment ladders to the C-suite and the corner office.
But might there be some Biblical tips to help us be good and virtuous while we're being productive and influential? In this newsletter we'll be encouraged to be "Proverbs 31" workers. We'll think deeply about how new life in Christ changes the way we run our workplaces. And we'll take another look at a difficult parable that ends with a surprising ...lifehack.
Leadership is about more than being productive. It's about being able to foster a productive, creative, and sustainable community of workers who can come together for a common purpose. The best way to do that is to make all the members of the team feel that their work matters, and that their voice is heard. That's more than just good business practice. It's a high calling.
The Valiant Woman
From Theology of Work Project
Think the management lessons from Proverbs 31 are only for women? Think again as you read this story of the valiant entrepreneur.
Walking in Newness of Life in the Workplace
From Theology of Work Project
Walking in newness of life requires us to look deeply into our pat­terns of work. What does this mean for those who manage others?
The Parable of the Shrewd Manager
From The High Calling
In this puzzling parable, Jesus praises the cleverness of the manager facing a crisis. Could there be a life lesson here for us tip-seekers?