If I'm Suffering at Work, is God Punishing Me? August 2 Newsletter
Newsletter / Produced by The High Calling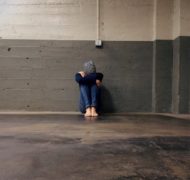 A recent Gallup poll speaks of a worldwide employee engagement crisis: only 32% of U.S. employees, and 13% of working people worldwide, say they are engaged with their jobs. If you're suffering through your days at work, you probably wonder what you did to deserve this punishment. Lots of people feel baffled about God's will. This week's writers consider the question of suffering and wonder how faith can guide us through long hard patches.
God Doesn't Owe us a Happy Ending
From The High Calling
God does more than call us to take risks. God walks with us through low points and transforms failures into the gifts of mercy and compassion. Read more
If I'm Suffering, Is God Punishing Me?
From The High Calling
Often, our pain comes from the mere fact that we live in a world that is not what God had intended, as this classic daily reflection by Mark Roberts reminds us. Read more
God's Presence in Our Struggles at Work
From the Theology of Work Project
While we seek to honor God in our work, this does not mean the road will be easy. Read more