God's Story of Work for Kids: February 21 Newsletter
Newsletter / Produced by The High Calling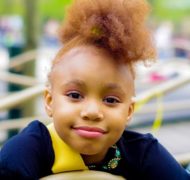 Both children and adults need to work, whether that work is paid (like a paper route) or unpaid (like folding the laundry). But for many adults and children, work has become a dirty word. If your family approaches chores grudgingly, God can help! Get inspired by this newsletter, check out one of our devotional plans for elementary school kids, or lead your preschooler through a biblical curriculum on work. It's never too early - or too late - to learn.
Curious Miracles in the Workplace
From The High Calling
Surprise! Children have something to teach adults about how to approach work.
Develop Your Children's Gifts and Talents
From The High Calling
With the right cultivation, a child will grow into what he or she was innately born to be.
God is a Worker
From the Theology of Work Project
A potted plant, a paintbrush, a gym weight, and a crown... which of these shows who God is?