No Ordinary People
Blog / Produced by The High Calling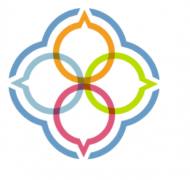 More than 10 years ago, before U-2s and Gary Powers, my friend Griff was one of six fliers chosen to fly secret reconnaissance missions over Russia and China. Griff was one tough guy. Earlier, in World War II, after one of his best friends was killed, Griff married his friend's widow, Cozette. He became father to her two children, and the couple had two more. He seemed able to take on anything.

When Cozette, only in her mid 60s, contracted Alzheimer's, Griff met his match. "I have been through three wars," he told me, "but nothing compares to seeing her in a nursing home."

These days, every day, the former ace pilot and war hero drives the 10 miles to the nursing home to see his wife. She pats his arm. She knows he's someone special, but can't remember his name. They walk hand-in-hand, and then he feeds her dinner. Before he leaves, he tucks her into bed.

Jesus said, "As you have done it unto the least of these, my brethren, you have done it unto me." Mother Theresa said, "The lepers, the sick, the dying are Jesus in disguise."

In his book, The Weight of Glory, on the subject of bearing another's burdens, C. S. Lewis gives another wonderful perspective: "The load, or weight, or burden of my neighbor's glory should be laid on my back, a load so heavy that only humility can carry it, and the back of the proud will be broken. It is a serious thing to live in a society of possible gods and goddesses, to remember that the dullest and most uninteresting person you can talk to may one day be a creature which, if you saw it now, you would be strongly tempted to worship . . . There are no ordinary people. You have never talked to a mere mortal . . . it is immortals whom we joke with, work with, marry, snub, and exploit—immortal horrors or everlasting splendors . . . Next to the Blessed Sacrament itself, your neighbor is the holiest object presented to your senses."