No Screens in Heaven? September 21 Newsletter
Newsletter / Produced by The High Calling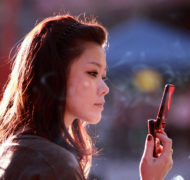 Will there be technology in heaven? If so, what technology will we take to heaven? And what is technology, anyway? God placed humanity on the earth and gave us instructions to take care of it. Does that mean God had technology in mind right from the beginning?
Technology shapes us in our work and daily lives, but we can shape technology as well, for good or ill. When we are quick to judge technology and find it wanting, we should consider how technology can help us as we partner with God as co-creators and restorers on the earth.
How would we steward technology differently if we thought it might actually have an impact on the kingdom of God? Read on.
Adrift in the Screen Age
From The High Calling
Hopefully, we are more than our technologies. Even so, we are shaped by the relentless visual images and bits of data on our screens with their instant distractions and momentary satisfactions. Read more
Technology at Work: A Love-Hate Relationship
From The High Calling
Technology always offers a benefit and always has a cost. It's hugely fun and hugely exhausting. Simultaneously wonderful and terrible. Read more
God's Creation is Good
From the Theology of Work Project
The good­ness of God's creation allows us to live and work in joyful freedom, receiving all things as from God's hands. Read more