The Old Rugged Cross
Blog / Produced by The High Calling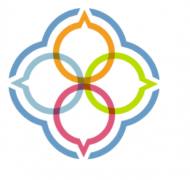 The Cross. What a powerful symbol. People of the ancient world would be horrified to see crosses hanging in our churches. They could not imagine what their symbol of death and torture has come to mean to us. Ironic, isn't it? One of the cruelest punishments known to humankind, a symbol of love. Ironic, and just like God to do something exactly the opposite of what we expect.
Ann Voskamp, from Holy Experience, found old cross behind a church. Covered with moss and weathered, this ancient symbol brought meaning to her day.
"There is a patch behind the country church with its split rail fence, there beside the quiet of the woods, where heaven meets earth and I stand there in the early morning still. Clouds, grey and swelling with spring, loll over. Brown leaves, fall's remnant left behind by winter just gone, lay wet underfoot. Only the sound of water trickling off the water mill there in the pond meanders up through the trees, asking me if I want to fall down too. I think that is why I came.
Tentative, I step closer and let my hand feel the weathered wood, wet from last night's rain, of that Cross that grows out of the earth back here. An Old Rugged Cross." Read More.