One Athlete to Another
Blog / Produced by The High Calling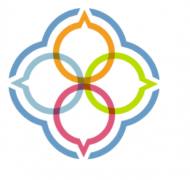 Every athlete bears three marks.

The first is the mark of hard work. There is no easy way to swim competitively, run a marathon race, or climb a mountain. An athlete must aerobically challenge his or her body, putting muscle groups under good stress to healthily toughen. Money can't buy the sweat lines on an athlete's tee shirt.

The second mark imprints on every athlete, and that is the race itself. The Greek word athleo, from which our English word 'athlete' derives, means compete and competitor. If I am an athlete, I train and work and learn and plan toward an afternoon starting time or the moment that starts the race against a clock, a distance, a mountain of snow and rock. Usually I compete alongside other runners or swimmers; sometimes I run against my previous time or the window of opportunity to reach the summit of a peak and then to arrive safely back at the warm fire of base camp. But my goal is ever in mind, so that I work and train focused on the parts that need to come together so that when the race is underway, I can complete the race. And since I am a competitor, my goal is to win.

The third mark is the athlete's awareness that today's prizes rarely last. Younger and stronger runners are around the corner, always, planning, learning, training and sweating to better the time and see their names in the record book. Other mountaineers will climb the peak I thought for a brief moment was mine.

In his letter to friends at Corinth, St. Paul describes his life as an ambassador of Christ to the world in these very athletic terms. He tells the Corinthians that he is in training and does not meaninglessly use up strength like a boxer who boxes the wind. He works hard to aerobically condition his life toward the race set before him. That race for Paul has been granted to him by Jesus Christ. And best of all, Paul wants us to know that the prize is not temporary, but eternal. "Do you not know that in a race the runners all compete, but only one receives the prize? Run in such a way that you may win it.
Athletes exercise self-control in all things; they do it to receive a perishable wreath, but we an imperishable one. So I do not run aimlessly, nor do I box as though beating air" (1 Cor. 9:24-26).