One Mom, Two Mom, Red Mom, Blue Mom
Blog / Produced by The High Calling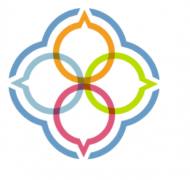 With all of the tension of the political scene these days, it's always nice to hear some good old fashioned, nonpartisan encouragment. Dena Dyer delivers with a fantastic, uplifting little bit of political parody. You must see this! It's Dr. Seuss meets Jim Lehrer.
Red (State) Mom, Blue (State) Mom A Dr. Seuss Parody by Dena Dyer
One mom, two mom Red mom, blue mom Short mom, tall mom Big mom, small mom.
This one wants to go, go, go— This one likes to take it slow. Some stay home, some travel far. Say! What a lot of moms there are.
Some have two kids, some have four. Some have many, many more. Some vote red and some vote blue— Some are purple through and through.
Not one of us thinks like the other, But each of us is still a mother. Makes no difference who you choose— Don't see red or get the blues.
Have you kissed a boo-boo on a knee? Or sewn a costume, 1-2-3? Moms can do it, yes we can! Even cook green eggs and ham.
Moms are more alike than not. We work, we fret, we laugh a lot. So when I talk about my choice, Respect me please, don't raise your voice.
And remember when November comes, What we tell our little ones— Be polite, and in a pinch Please don't turn into a Grinch!