The Parable of the Workers in the Vineyard
Blog / Produced by The High Calling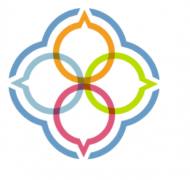 'These men who were hired last worked only one hour,' they said, 'and you have made them equal to us who have borne the burden of the work and the heat of the day.'
Read the entire parable in Matthew 20:1-16.
My wife has breakfast every morning with our six-year-old son and three-year-old daughter and discusses a Bible story with them. One morning when she read the parable of the workers in the vineyard, my son was indignant. The people hired at the end of the day received as much pay as the ones who had worked all day long! He was furious. He wanted an explanation, and it had better be good.
Why is it that we appreciate good things that happen to others, but are angry when it appears to happen at another's expense?
I am a marketing director for a small education publisher, and I am young. Though I have been with the company only a few years, my position draws a higher salary than most the other people on staff. One of the men who works in our warehouse is probably 20 years older than I. He has worked for the company longer and is one of the nicest, most decent people I know. But he also works a second job cleaning offices at night to make ends meet. Where is the justice for him?
Recently I told my wife that I would like to invite this man and his wife to dinner, but I would be embarrassed for him to see our nice house compared to his. In the parable's terms, I haven't worked in the vineyard nearly as long or hard as he.
One problem I fall into—and what I see in my son's unvarnished reaction—is that the wrong measure of justice? I evaluate a person's life by financial reward, material possessions, or social position—which I also use to evaluate my own life. But the true measure of a person's worth is the extent to which that person can see the world through Jesus' eyes.
There is in the world a great equalizer: God's love for us disregards our levels of obedience, performance, or achievement. He loves us no matter how long we have been working in the field. How do I reconcile that? I don't. All I can do is recognize my sin, repent, and give myself to knowing Him a little more. In fact, I think I will find my friend from the warehouse later today and invite him over for dinner.