Performance Reviews: Dare to be Different
Blog / Produced by The High Calling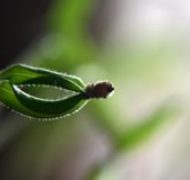 If you work for a company of any size, you'll have to go through some sort of performance review appraisal. For both managers and subordinates, it can be a brutal, mind-numbing process. There are forms to fill out, timelines to meet and adjectives that never really tell the whole story.
Sue Miley at Christian Business Crossroads suggests that we Dare to be Different.
"Even if I'm not doing a good job, I hope that someone cares enough to show me where I'm not performing and to provide insight – and direction – on improvement," she writes. "To finish a tough year and then to just get a cursory phone call is disheartening."
Sue thinks the Golden Rule should apply. "It's good business. It's respectful."
Employees spend a third of their life at work. They deserve a little more time when it comes to reviewing their performance. Read the full post here.