Perseverance Is a Corporate Responsibility
Blog / Produced by The High Calling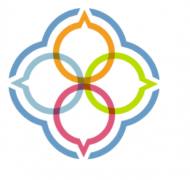 Therefore, since we are surrounded by so great a cloud of witnesses, let us also lay aside every weight and the sin that clings so closely, and let us run with perseverance the race that is set before us, looking to Jesus the pioneer and perfecter of our faith, who for the sake of the joy that was set before him endured the cross, disregarding its shame, and has taken his seat at the right hand of the throne of God. Consider him who endured such hostility against himself from sinners, so that you may not grow weary or lose heart. Heb. 12:1
Mahatma Ghandi, the 20th century prime minister of India, once compared the Christian church to ten men trying to get a wagon up a hill. Two push the wagon from behind, he said. Two men sit in the wagon shouting instructions to the ones pushing. The remaining six men stand on the roadside, idly cheering them on.
Not a pretty picture. How easy it would be for the two pushers—backs to the wagon and heels dug in—to lose their will and give up. But the author of Hebrews has his own picture of the Church. He likens the Christian life to a foot race in a Roman stadium—a great amphitheater, tiers upon tiers of people rising in "a vast cloud of witnesses." Only these are not mere spectators of a religious show—sideliners shouting like Sunday afternoon armchair quarterbacks. Nor are they onlookers weighing down the effort. These are "testifiers" with their own rough-and-tumble accounts of skirmishes on the field of life and faith (see Heb. 11 to sample them)—experiences fueled by hope for something yet unseen.
Perseverance is often portrayed as something primarily individual. "Gut it up!" "When you decide it can't be done, stand back and watch the other guy do it." "Keep your nose to the grindstone." But Scripture views endurance as a corporate responsibility. The Christian in a tough situation is not left to his or her own devices. We have a vast cloud of those who have gone before us and endured, the living memories of Esther and David, Elijah and Shiprah—people sustained by God through rough spots now encourage us through our own wilderness treks.
One final view on this text. It not only supports our running the good race, it gives us a model of what we can be: people who encourage others to persevere with our own stories of God's provision. Ghandi's description of the church is too often true. Let's get out of the wagon, step onto the road, and lend a hand!
Examine your heart. During the past few weeks, have you been idle, complacent, judgmental, or complaining?
What does it look like for you to help "push the wagon" in your workplace this week?
Who can you encourage this week? How can you make your encouragement more than mere words?