The Point is Fred and Ginger
Blog / Produced by The High Calling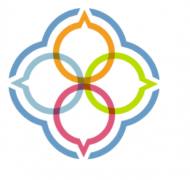 "Now you are the body of Christ and individually members of it. And God has appointed in the church first apostles, second prophets, third teachers; then deeds of power, then gifts of healing,..." 1 Cor. 12:27-31
In preparation for our wedding reception, my wife and I took dance lessons. Boy, was that a mistake! We both insisted on leading. I because I was the man, and she because she was the dancer. The predictable outcome, of course, was that we ended up stepping on each other's toes. Fred Astaire and Ginger Rogers we definitely were not!
You seldom hear someone say that he or she strives to be a follower. Even in the Christian community, where you might expect this, aspiring to servanthood is rare. Most people want to lead. Or we hear about those who have leadership qualities or are gifted leaders. There are even leadership retreats. (When was the last time you attended a "servanthood retreat"?) Apparently, being a leader is of utmost importance.
But scripture sees it differently, particularly in the New Testament, where the role of leadership lacks the vaunted esteem that our modern culture gives it. Similar to the 1 Corinthians passage above, in Romans 12 where Paul lists the spiritual gifts, leadership ranks second to last, right before cheerfulness. Not that cheerfulness isn't a good quality—it is—but apparently in God's economy, leadership is no more important than being good-humored.
So why all the hullabaloo over leadership? As it happens, the world values leadership for its own sake. If you are a leader, you must be impressive. And with leadership come privileges, never mind what or how you lead. In a culture transfixed by image, in fact, the question of how one leads—now we've entered the realm of "virtues"—almost becomes irrelevant. Your authority is reason enough for you to be admired.
Good leadership, however, is an artful dance, and it requires an innate rhythm that involves knowing when to lead and when to follow. A leader who insists on always leading is a despot; one who merely follows is a politician. But a genuine leader leads—or follows—with grace.
Enter Fred and Ginger. He was the leader, though she more often took the spotlight. His main job, in fact, was to make her shine, and if that meant fading into the periphery now and again, he did so with panache. They were a team, at times almost moving as a single dancer. He led, she followed, until his leading and her following became indistinguishable. And that, I submit, is the Apostle Paul's point. A good leader, when all is said and done, leads for the purpose of the whole, of which he is but one part; like we, who are many, are nonetheless one body in Christ.
"Now you are the body of Christ and individually members of it. And God has appointed in the church first apostles, second prophets, third teachers; then deeds of power, then gifts of healing, forms of assistance, forms of leadership, various kinds of tongues. Are all apostles? Are all prophets? Are all teachers? Do all work miracles? Do all possess gifts of healing? Do all speak in tongues? Do all interpret? But strive for the greater gifts. And I will show you a more excellent way."
1 Cor. 12:27-31