The Power of Positive . . . Love
Blog / Produced by The High Calling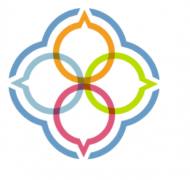 I met him in the darkest time of my life. One year before, my young husband and 21-month-old daughter had died in an automobile accident. Six months later I gave birth to a second daughter. My friends tried frantically to help me, but I skillfully evaded outstretched arms. I did what it took to appear to reengage life; but inside I was a desert.

My friend Ann called one morning to announce that she'd arranged for me to spend an hour with the renowned Norman Vincent Peale. I was furious. No minister was going to fix me. I imagined him quoting Bible passages and his condescending pity. But on the appointed day, I allowed Ann to drive me to Peale's office.

I was prepared to defend my pain and my right to misery, but nothing prepared me for the sheer force of Dr. Peale's heart. Love filled his eyes. Contrary to my expectations, he quickly grew quiet and did what no one else had. He said, "Tell me your story." Then he listened without interruption, cried when I cried, never voiced a platitude. When I finished, he looked at me a long while.

"You have a great challenge ahead of you," he finally said, "discovering your life purpose."

I was ready. "I have no purpose. I lost it when my family was killed."

Dr. Peale moved closer. "You lost the purpose you wanted, but you didn't lose your life's purpose. They are distinct."

"How can you be so sure?" I challenged.

"Because you're alive," he said. "As long as there is life, there is purpose."

That day I left with new words inside me—and not mere words: powerful seeds sown by someone who had walked a long road, sometimes with strong criticism. But he had stayed true to the simple task God gave him to reclaim lost lives. Whatever the venue, he went: business meetings, twelve-step programs, the streets—to people lost and searching. He neglected the well-honed language of religion and theology for the language of love. His aim was heart to heart. I came to know him well, and his faithfulness to those who had lost their way never wavered.