In Praise of Something Simple
Blog / Produced by The High Calling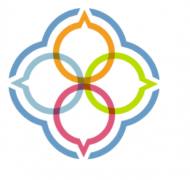 Simplicity is not a new concept. Henry David Thoreau dreamed of keeping his accounts on his thumbnail. For centuries people have known that simple solutions are often the best solutions. What about when it comes to seeing God? Do you need a sermon from a Ph.D. minister, or would the simple words of a working woman do the trick?
In the case of Merrie Destefano, simple words from a working woman will do just fine.
Sometimes I see Him in the small places, the intricate pen and ink details. The prayer of a friend when I'm lost and confused. The smile of a stranger in the tangle of a crowd. The glimpse of an inspirational bumper sticker on the freeway. Read More.
Alien Dream - Merrie Destefano is the editor of Victorian Dreams magazine.