The Price of Teamwork
Blog / Produced by The High Calling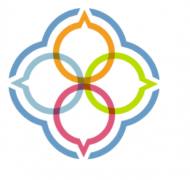 My daughter, Amy, a high school senior, was approaching the runway for her final pole vault attempt, and I was having a flashback. Four years earlier, when she was a freshman, Amy was one of 125 student athletes that turned out for track and field—far too many kids for six coaches to give the individual attention necessary for success.

Amy was preparing herself to be cut. She was new to vaulting and struggled just to clear the six-foot practice height. During cut week, however, something happened, and sports became more than the "show me the money" line from Jerry Maguire: the six coaches got together and decided that no kid would be cut. Pooling their pay to coach track and field, they restructured their own salaries based on experience and responsibilities; all six took a pay slash, some more than others. When they were done cutting their salaries, enough money remained to double the coaching staff to 12. This unselfish display of teamwork opened my daughter and other student athletes to the gifts of learning a new sport and being part of a team.

One day in practice at the end of her freshman year, Amy cleared that six-foot mark. As she hurtled over the bar, screams of delight flew out of a 15-year-old girl, followed by high fives and hugs from her coaches. Passersby might have thought she'd won a state championship; what she'd done was earn the right to compete in league and district meets the following year. By the end of her sophomore season, Amy was in school record books for clearing 8': the third-best woman pole vaulter in school history. In her junior, year she climbed to number two at 8' 6".

Now Amy was a senior and vaulting down the runway for her final attempt at a school record of nine feet. She missed it, but no momentary disappointment could take away from the past four years' accomplishments. Because of her coaches' unselfishness, because they wanted the best for each person who wanted to be there, Amy and other kids who might not otherwise have had a chance could compete and excel. Because of teamwork, a large group of high school students set personal records to stand in their memories and shape their characters for a lifetime.